Jarrod Carter is a professionally qualified naturopath, practising in clinic since graduating with a Bachelor of Naturopathy in 2007.
Originally from Geelong, Jarrod has always had a passion for health and healing modalities. He follows in the footsteps of his great, great grandfather, renowned herbalist, Samuel Fox.
Jarrod treats each patient as an individual, creating treatment programs specifically for them, encompassing all aspects of their being.
He believes that practical treatment involves honest and open communication. His warm and welcoming personality transcends into each consultation, as he listens to his patients with a genuine interest in finding the cause of their symptoms and in turn, forming an appropriate treatment plan and nutritional program.
The knowledge that Jarrod has gained from his education and naturopathic experience
has allowed him to encompass a variety of treatments and techniques. These include:
Herbal medicine
Nutritional medicine
Dietary changes
Homoeopathic remedies
Celloid tissue salts
Iridology
Ear Candling
Laboratory testing
Jarrod also works in conjunction with other health professionals when appropriate, to ensure the best outcome is achieved for his patients.
He has presented a regular health segment on breakfast radio and has written for various publications. Jarrod is available for presentations regarding wellness, nutrition, stress management and naturopathy to businesses and community groups.
Education is a passion for Jarrod. He is currently undertaking a Master of Public Health at Monash University.
Qualifications:
Bachelor of Naturopathy
Cert. IV Training & Assessment
Cert. Health Counselling
Level 2 First Aid
Qualified RBTI practitioner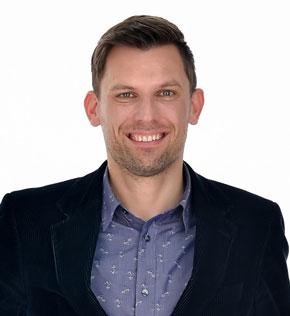 Jarrod is a director of the
Complementary Medicine
Association